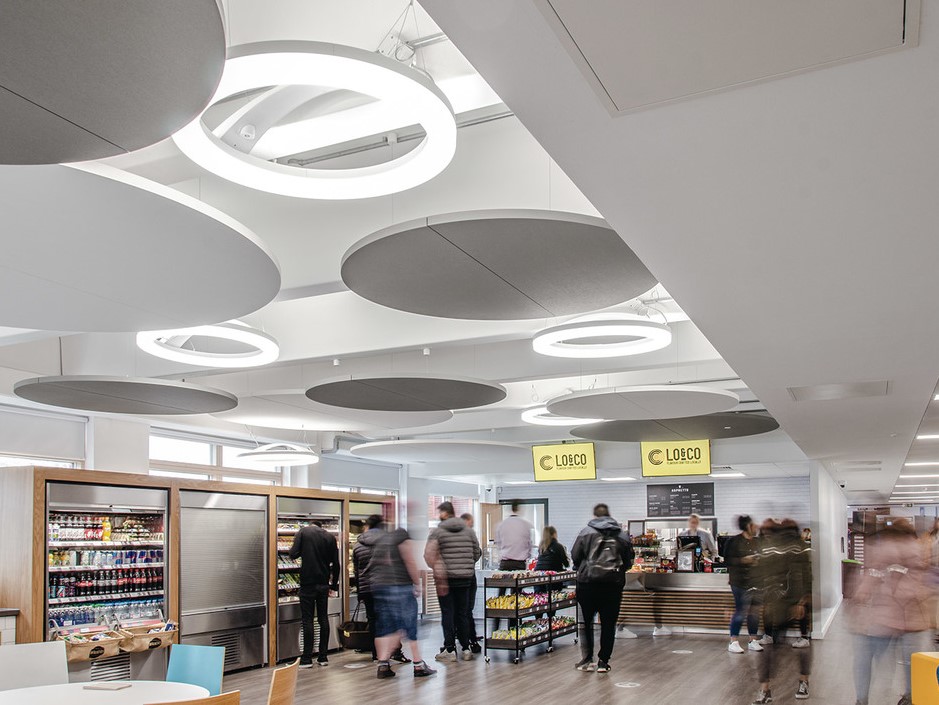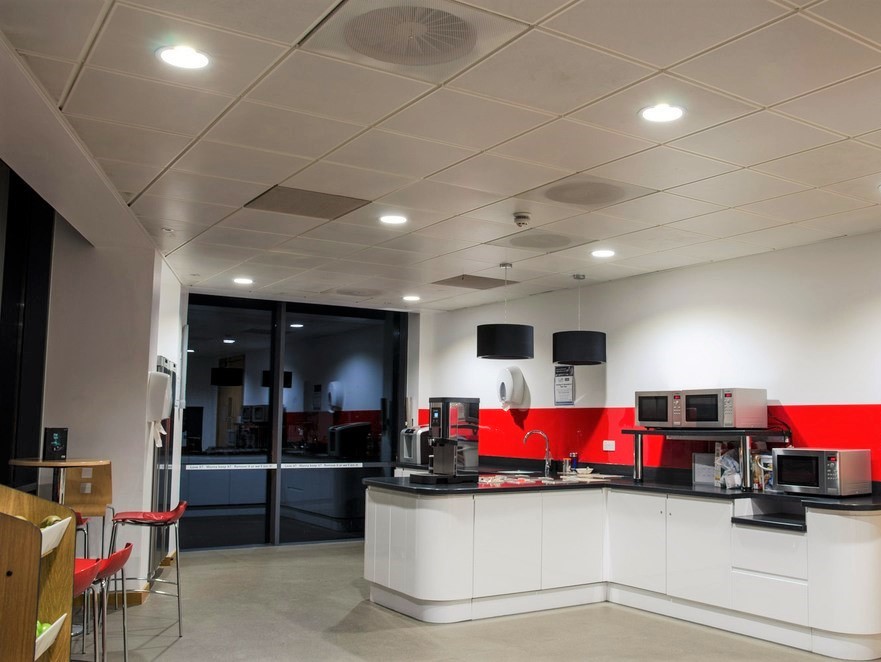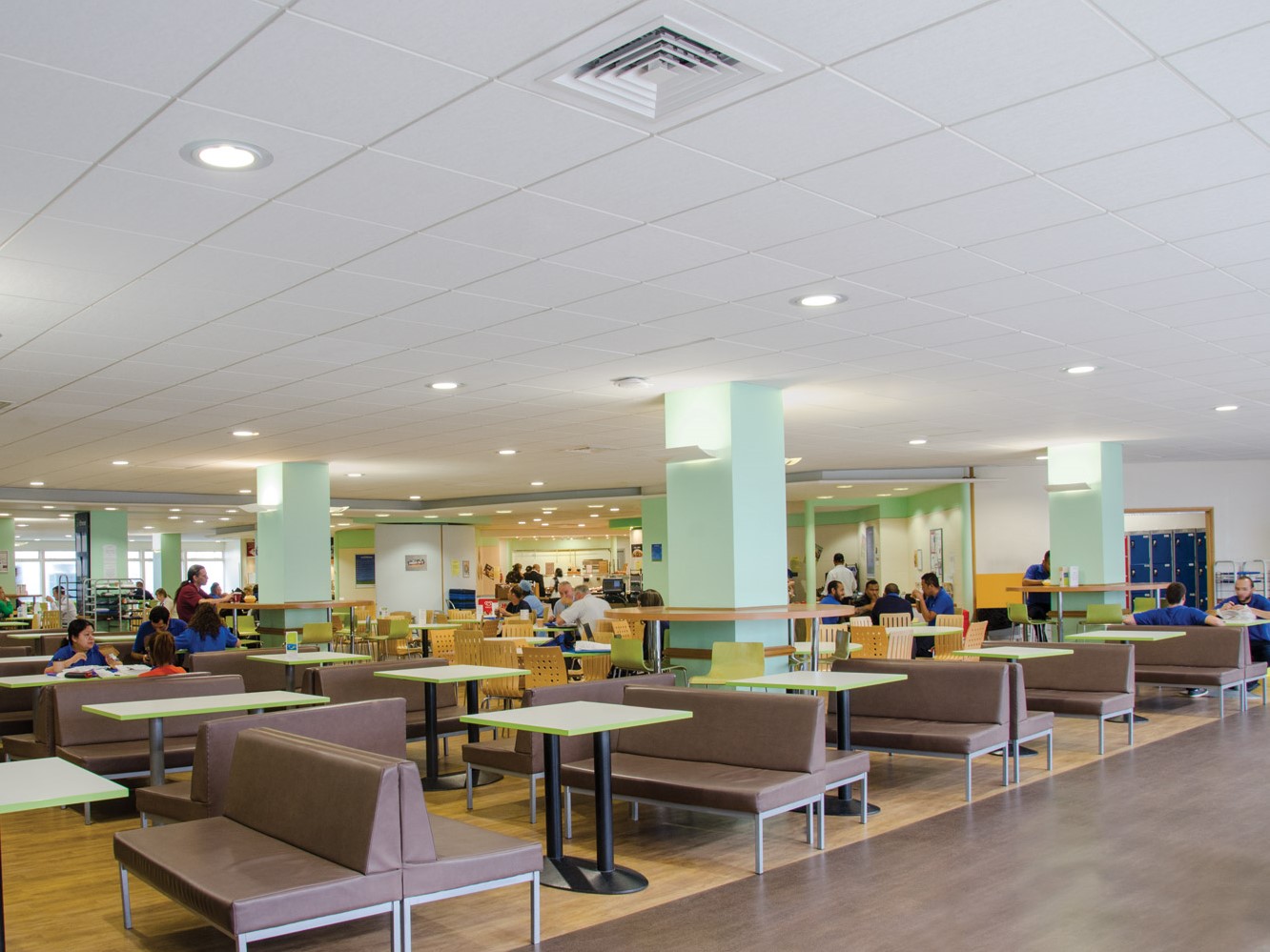 Personalrum
Canteens & Dining Rooms
The lighting in the canteen areas should be inviting and comfortable yet at the same time provide the required illuminance for the high level of activity.
Choice of Luminaire
The lighting should provide a relaxed atmosphere with enough light for the high volume of people. If the space is multi-use then suitable luminaires should be used.
G3 recessed downlighters provide uniform illumination whilst maintaining a clean ceiling appearance.
Heritage pendants over serveries look good, and help create a relaxed, informal atmosphere.
Break Out Spaces
Breakout spaces usually have a relaxed, almost domestic ambience, and are often used for informal meetings. Illumination levels should be lower than the general office spaces, and using feature luminaires helps create a more relaxed atmosphere.